Turning vibrations from aircrafts into electricity
Using vibrations to enable an autonomous
predictive maintenance system
Is predictive maintenance something that is appealing to your organisation? But perhaps you have considered it to be hard to implement due to complex sensor installations that bring more costs than advantages? By using our products, you will be able to deploy a completely autonomous sensor system by turning vibrations into electricity.
What can we do for your aerospace application?
Powering onboard monitoring systems
A CUSTOM DESIGNED HARVESTER FOR A CUSTOMER WITHIN THE AEROSPACE INDUSTRY WHO WANTED TO ELIMINATE ITS DEPENDENCY ON BATTERIES AND CABLES.
Our customer deploys a sensor system to monitor critical components in the structure of the aircraft. ReVibe received the inquiry of customising the modelD to fit the specific purpose. As seen on the left, the harvester is mounted on a flat surface to capture vibrations in horizontal directions. The customised unit is capable of powering most wireless condition monitoring systems that is normally used in aviation applications.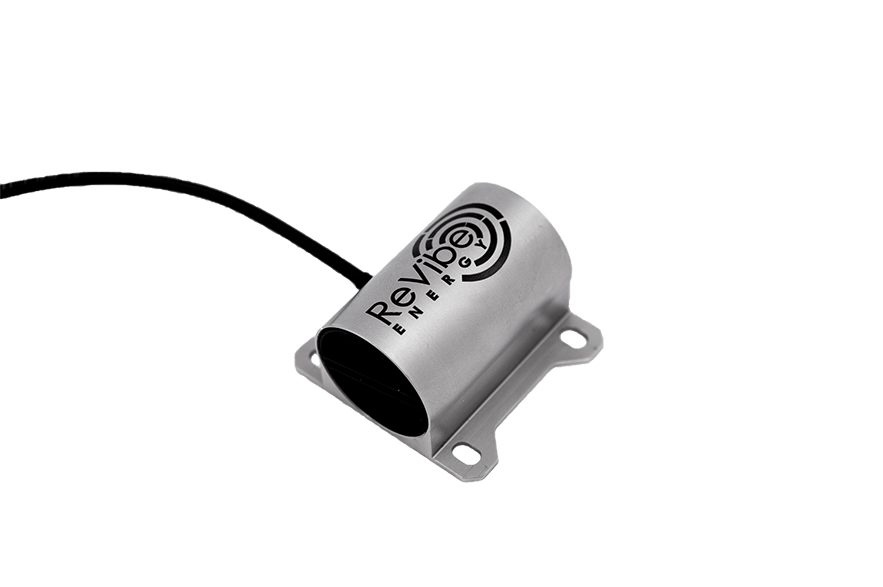 Are you ready to start using vibrations
to power your sensor systems?