Using the ReLog to measure vibrations for optimal performance in the pharma industry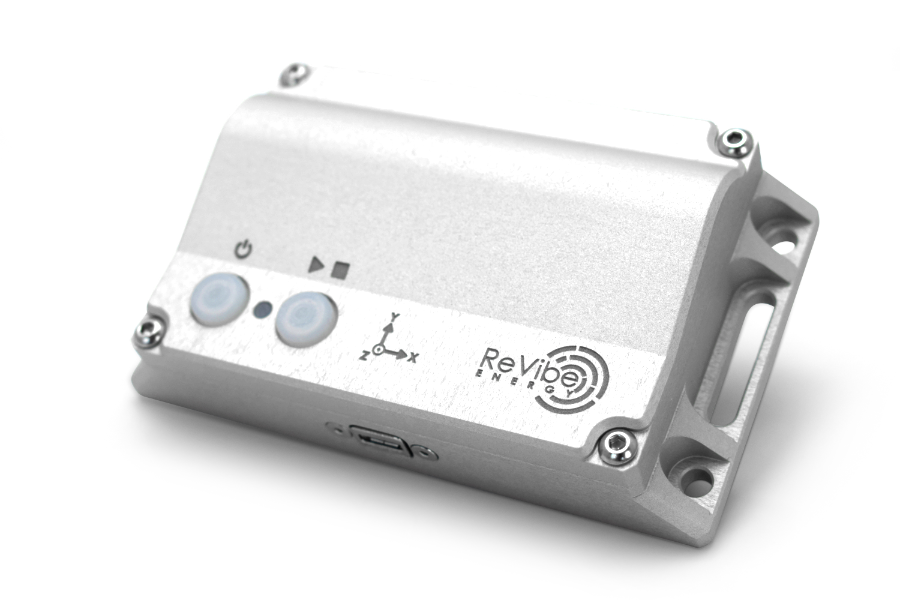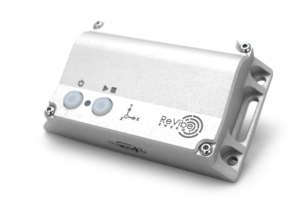 CI Precision is a global market leader in high accuracy weight sorters, MES software, and Recording Microbalances. One of their customers uses a Laminar Airflow Cabinet (LAF), which offers a clean, antiseptic environment for the safe handling of product during processing. One of the processes uses a high accuracy weight sorter from CI Precision. The weighing machines are very sensitive to any change in movement or vibration to stay within the margins of error.
CI Precisions's customer wanted to upgrade their existing weight sorters with the latest version from CI Precision. The customer, therefore, needed to establish if there is a significant difference in the movement inside the downflow booth relative to movements in the machine's surroundings that could have an impact on its performance. If there is a difference, adjustments can be made to the cabinet to achieve better performance.
"I'm very happy with the service and how easy the whole buying process was."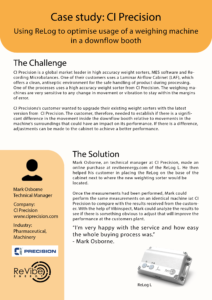 Mark Osborne, a technical manager at CI Precision, made an online purchase at revibeenergy.com of the ReLog L. He then helped his customer in placing the ReLog on the base of the cabinet next to where the new weight sorter would be located. Once the measurements had been performed, Mark could perform the same measurements on an identical machine at CI Precision to compare with the results received from the customer.
With the help of Vibinspect, Mark could analyze the results to see if there is something obvious to adjust that will improve the performance at the customers' plant.
"I'm very happy with the service and how easy the whole buying process was." – Mark Osborne, Technical Manager
Mark Osborne
Technical Manager
The ideal vibration data logger for capturing and monitoring vibrations, shocks, and impacts. With superior battery life and 128 GB of memory, the ReLog is the perfect tool for monitoring vibrations in most environments. It has been designed to be extremely easy to handle and by the touch of a button, you will be up and running and measuring with up to 32,000 Hz sampling rate.
With its waterproof housing (IP67) there really are very few limitations to where you can use the ReLog! And when you're done measuring the included software will make sure you have perfectly structured files that are easy to analyze and work with.
Unsure which ReLog is the one for you?
Let our expert sales engineers guide help you by walking you through the products and which ReLog will suit your application the best. We are always happy to discuss measuring vibrations, demonstrating the ReLog and showing how VibInspect can help you visualise and analyse the vibration measurements. Use the button below to get in touch with us and schedule your session.