Using vibrations to power your sensor system
Connecting the world's rolling stock through vibrations
For far too long, tracking and monitoring of rolling stock has been impossible due to shortcomings of available power sources. Converting vibrations into electricity, we eliminate the need for cables and batteries and enable monitoring of rail vehicles in a cost-effective way
Powering onboard monitoring systems
OUR CUSTOMER HAS DESIGNED A SENSOR SYSTEM MEANT TO MONITOR THE STATE OF CRITICAL COMPONENTS ON THE BOGIE OF THE TRAIN AND THEY NEEDED OUR HELP WITH POWERING THE SYSTEM

The purpose? Powering retrofit sensor systems on passenger & cargo trains. The problem with their current version? Batteries (current power source) last up to 3 years. Bearings do not need regular maintenance until after 8 years. As a result, an unnecessary cost occurs every 3 years.
The user will save costs through:
1) Reduced material- and labor costs due to eliminated need of replacing batteries.
2) Reduced overall maintenance cost due to longer maintenance intervals and longer Mean Time Between Failure (MTBF).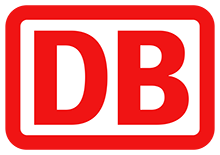 Harvesting the power of passing trains
IN A PILOT PROJECT WITH DEUTSCHE BAHN AG, WE'VE ADAPTED OUR UNITS TO BE USED ON THE RAILWAY TRACK TO GENERATE POWER WHEN TRAINS PASSES BY
The purpose? To power sensors attached to the railway track that feeds information around critical components into Deutsche Bahn's control centers. By using ReVibe's products as power sources a potential to monitor remote objects such as rail switches will be possible without spending to much money on replacing batteries. 
Are you ready to take the leap to autonomous monitoring? 

We help you in turning your sensor systems into fully autonomous and self-powered systems