The IoT development kit – experimental usage in your own environment
The IoT Development kit gives you the ability to test out the modelD harvester together with sensor functionalities
The evaluation kit for the curious mind
We've designed the IoT development kit for the experimental user who isn't pleased with just purchasing a harvester but also want sensor functionalities. With this kit, we provide you with the opportunity to test our modelD harvester on a shaker table, or live application, whilst being connected to a Energy harvesting PMIC (Power Management Integrated Circuit) that has built in sensors for temperature and humidity.
The sensor readings will be transmitted via Bluetooth, a signal that can be received via the included software that comes from Cypress (see documentation below).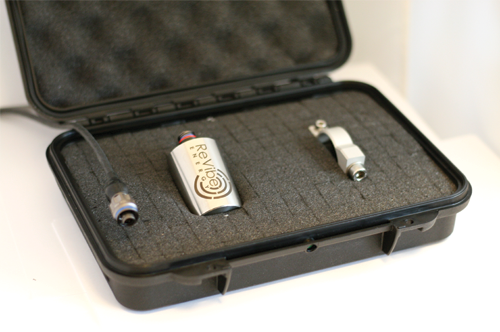 The
IoT development
 kit: Test and evaluate by yourself!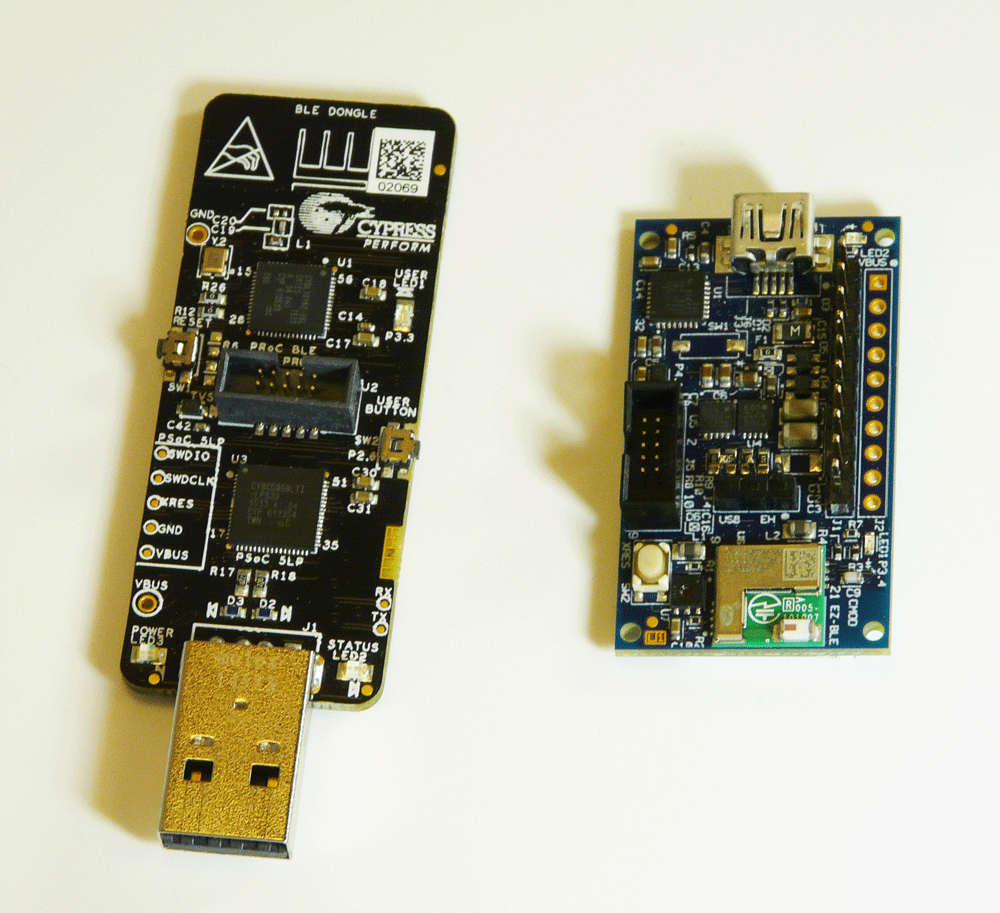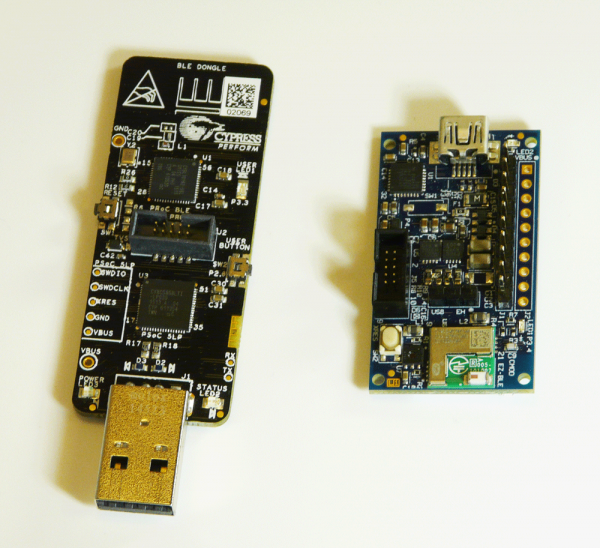 What's included in the kit?
one (1) modelD harvester
Holder for modelD
Industrial grade connector
2 m Connecting cable from the harvester to the BLE/PMIC
Energy harvesting motherboard from Cypress including these components

S6AE101A ultra low power Energy Harvesting PMIC
CYBLE-022001-00 EZ-BLE PRoC Module
CY7C65213 USB-UART LP Bridge Controller
MB39C022G LDO

BLE-USB Bridge from Cypress including these components

CY8C58LP PSoC 5LP
CYBL10162 PRoC BLE

USB Standard A to Mini-B cable