The

modelA

 harvester: turning vibrations into electricity
The modelA harvester is our toughest and most versatile harvester with the ability to power your sensors
The most robust alternative to power your sensor systems in the toughest environments
The modelA is the high performer in the ReVibe product line with capabilities of producing more than 500 mW of continuous power. It's ideally suited to be used in harsh environments, such as mining, construction and other areas where the environmental demands are the most challenging.
Are you looking for a power source for your IoT applications? And do you know that there are vibrations present in your application? If so, we're sure that the modelA could be a good fit for you. Feel free to reach out to us via the links below to learn more or place your order through the webshop!
Features:
Dimensions: 155 x 53 x 17 mm

Power management and storage can be included depending on customer requirements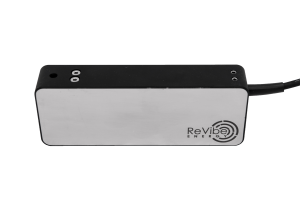 The
modelA 
Harvester: the most powerful wireless power source
Are you an innovative company? Get in touch with us and let us help you to set up your first autonomous sensor system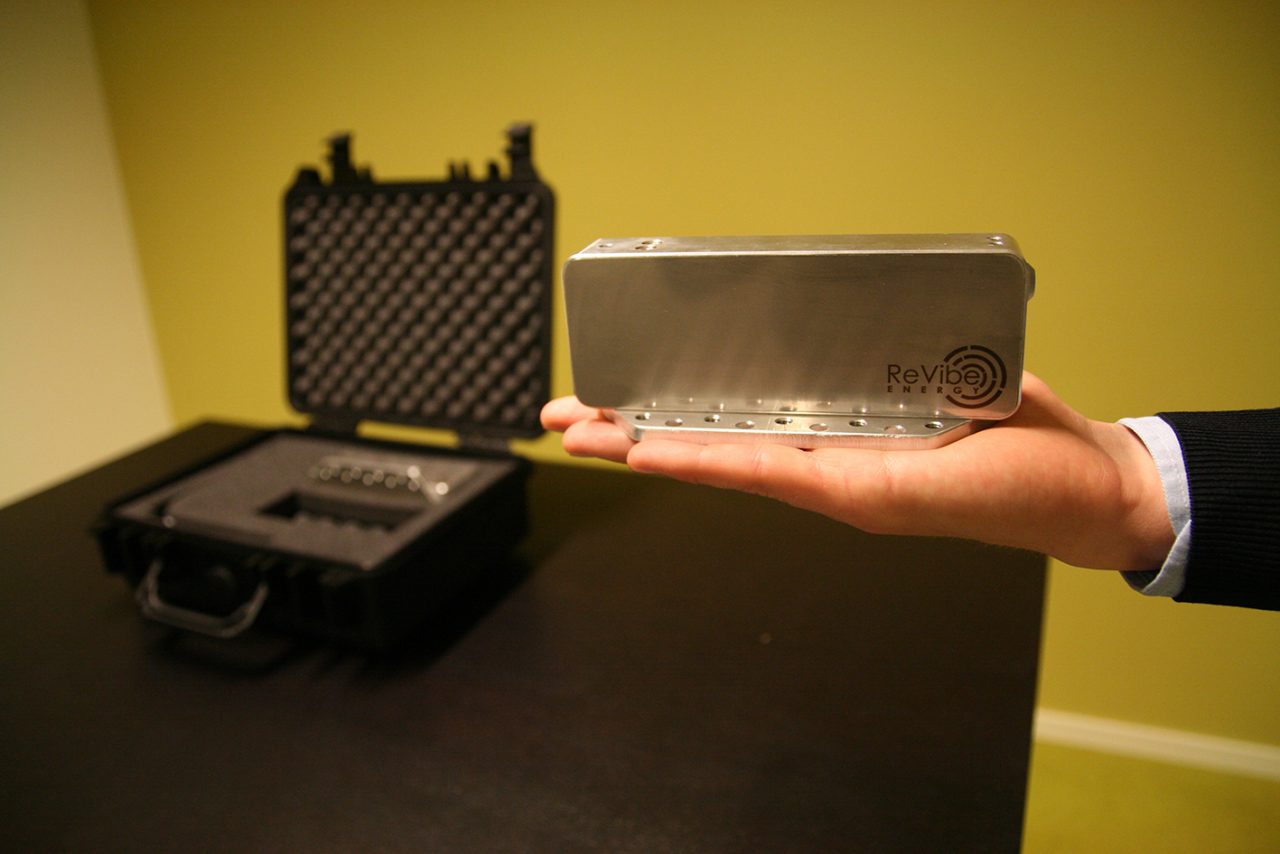 Want your own delivery of a modelA?
We'll take you through our 3-step process to ensure that our products will be tailored for your specific environment

To make sure that all implementation has gone according to plan we will follow up closely together with your operators

We'll be by your side all the way and provide you with all the training and education you need. As our customer you'll be a close friend and partner – we're in it for the long haul!
Looking to learn more about energy harvesting?
Perhaps it's a bit too early for you to purchase evaluation kit just yet? And perhaps you're more interested in learning more about energy harvesting in general and vibration energy harvesting in particular before taking a decision wether it's interesting for you or not?
Regardless, we've got you covered in our Learning Center where you'll find general information about Energy Harvesting and the Internet of Things, as well as more detailed info around vibration energy harvesting. If your thirst for knowledge hasn't been met, feel free to reach out to us with your questions and we'll do our very best to answer them.