Turning vibrations into electricity
and powering your sensor systems
The ability to power low current applications
simply by harvesting vibrations
The modelD harvester is designed to be able to harvest kinetic energy from vibrations even at the lowest levels of the acceleration and frequency range – environments that are often found in industrial environments. This has often been the challenge for vibration energy harvesting products in the past. To provide you with the most value, the modelD harvester is factory tuned to make sure that it will fit your specific environment.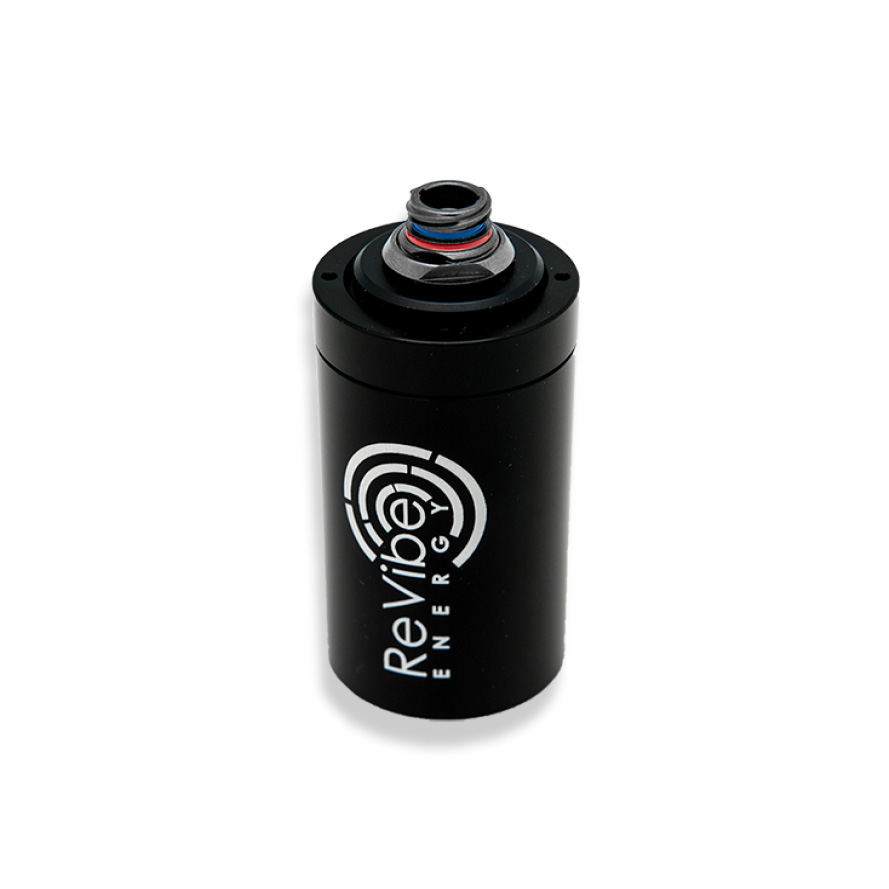 Factory tuned resonance frequency: 30 – 100 Hz
Dimensions: 63 (h) x 33 (ø) mm
Industrial grade connector
Power output: 0.5 – 200 mW (AC
Applications where we perform at our best
Proven areas of use for ReVibe's products
Interested in trying the modelD?
Get your own evaluation kit!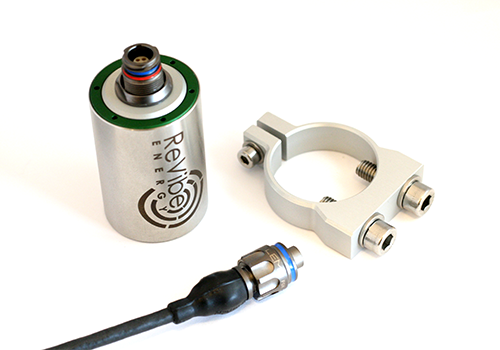 The modelD is designed to power your sensor systems and is adapted depending on the vibrational environment. Please choose desired frequency in the drop-down menu. The evaluation kit contains the following products:
One (1) modelD harvester
One (1) modelD holder
One (1) Binder connecting cable with two open ends
Price for the kit: €645