Turning vibrations into electricity
and powering your sensor systems
The ability to power low current applications
simply by harvesting vibrations
The modelQ harvester is designed to be able to harvest energy from vibrations in extremely demanding environments. We have placed a special emphasis on reducing the size of the harvester to enable use in applications where space is limited – for example to integrate the modelQ in a wireless sensor node. This creates possibilities for our customers that previously simply wasn't possible.
Factory tuned resonance frequency: 30 – 100 Hz
Dimensions: 25 (h) x 28 (ø) mm
Connecting cable or industrial connector
Power output: 0.5 – 150 mW (AC)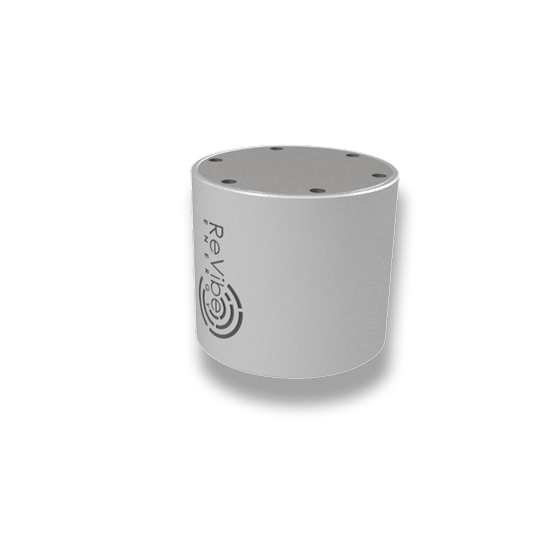 Applications where we perform at our best
Proven areas of use for ReVibe's products
Interested in trying the modelQ?
Get your own evaluation kit!
The modelQ is designed to power your sensor systems and is adapted depending on the vibrational environment. Please choose desired frequency in the drop-down menu.
The evaluation kit contains the following products:
One (1) modelQ harvester
One (1) modelQ holder
One (1) connecting cable with two open ends
Price per kit: €695