Learn how the ReLog helps our customers across the globe by measuring vibrations with extreme precision
Using the ReLog to identify harmful movement for factory workers & important machines
Our client purchased the ReLog to be able to measure vibrations over time for two reasons: 1) Identify vibration patterns over time which can help our client notice a shift in the machine performance and 2) measure and record vibration measurements that indicate if the vibrations that the factory workers are being exposed to could potentially be harmful. 
Detecting impacts & shocks for mining hoists
Boliden used the ReLog to measure impacts & shocks on mining hoists to detect the vibrations created by the misaligned guidance system.
"The ease-of-use of the ReLog S and the ability to quickly analyse the vibrations in VibInspect was crucial to us and enabled quick tests and immediate feedback" – Oscar Lindgren
Measuring vibration on weight sorter machines for the pharma industry
CI Precision purchased a ReLog L to measure vibrations at one of their customers sites and compare this with measurements from an identical machine at CI Precisions' facilities. 
"I'm very happy with the service and how easy the whole buying process was." –  Mark Osborne, Technical Manager, Ci Precision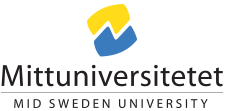 Recording vibrations to optimise
vibration energy harvesting trials
Mid Sweden University are conducting research around different vibration energy harvesting technologies. And as a part of their research, vibration data from different applications is needed to be recorded with high precision for further analysis and experiments in the laboratory. 
Measuring vibrations on
conveyors & vibrating screens
Customers use the ReLog to perform temporary vibration measurements on different types of conveyor belts and vibrating screens. By doing so, our customers can use precise vibration measurements to uncover any potential problems that, if left unattended, can cause severe breakdowns. 
And thanks to the ReLog being completely cable-free the installation and setup time is 60 seconds or less, saving our customers valuable time & money. 
Looking for additional resources?
No problems! We have compiled all necessary information around the ReLog and its specifications, application areas and other useful pieces of advice to make it as simple as possible for you to understand how, when and where to use the ReLog.