ReLog for vibrating screens & sifters
Analyse vibrating screens through vibration measurements with the ReLog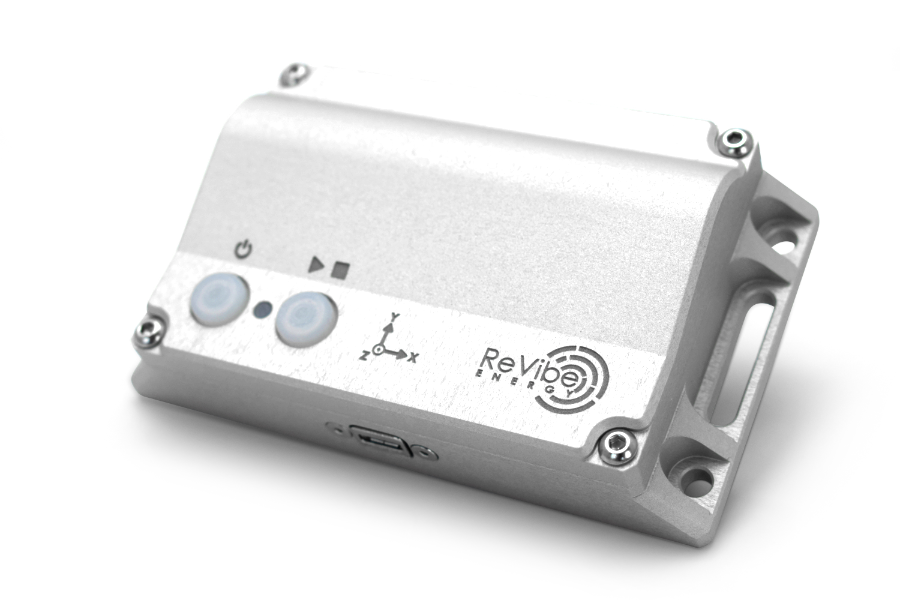 Advantages of using ReLog
Using the ReLog to detect failure modes
Using the ReLog & VibInspect to perform vibration analysis on vibrating screens is a powerful way to avoid expensive breakdowns of your screens, plan & prioritize your maintenance strategy. 
Put these easy-to-use tools to work and you will be up and running within minutes and be able to save thousands of euros by ensuring that a breakdown does not catch you off guard. 
Through VibInspect, you can perform the necessary analysis that are needed to detect anomalies in vibrating screens. By implementing a routine based measurement schedule you can develop an understanding for your vibrating screen and detect potential errors before they create a massive breakdown.
The product to use in the field
The ideal vibration data logger for capturing and monitoring vibrations, shocks, and impacts. With superior battery life and 32 GB of memory, the ReLog is the perfect tool for monitoring vibrations in most environments. It has been designed to be extremely easy to handle and by the touch of a button, you will be up and running and measuring with up to 32,000 Hz sampling rate.
With its waterproof housing (IP67) there really are very few limitations to where you can use the ReLog! And when you're done measuring the included software will make sure you have perfectly structured files that are easy to analyze and work with.
Download a step-by-step guide that will help you get up and running with the ReLog & VibInspect. The guide contains the follow sections:
Identify your most important vibrating screens and decide which should be included in the monitoring activities
Preparing the ReLog for measurements, mounting methodologies and performing the first measurements
Analysing the measurements taken on the screens
Conclusion of the analysis
Checklist to use during maintenance rounds
Or reach out to us directly