Measure and analyse vibrations
with extreme precision
High sample rate and bandwith
the ReLog is configurable to any sample rate between 0 – 25,000 Hz including a 3-axis premium accelerometer. A very versatile instrument that will help you measure vibrations in any type of environment and situation
Designed for harsh environments
the ReLog has been designed with harsh environments in mind. With an IP67 rating and testing in accordance with MIL specs, the ReLog will be your reliable partner in all environments.
Measure for several weeks
with extensive battery life and memory capacity (32 GB, 64 GB or 128 GB) the ReLog is capable of measuring for up to 72 hours when sampling at 25 kHz in 3 directions & several weeks when using trigger levels or using a lower sampling rate
High precision and accuracy
with low noise level of less than 6mg across the bandwidth and 16 bit resolution, the ReLog ensures that you always will get the best precision when measuring vibrations
Customisable sample rate between 0 – 25,000 Hz
Battery life time from 72 hours to several weeks
3-axis high end MEMS accelerometer
Acceleration range: +/- 50 g
Resolution: 0.0000039g – 0.002 g
Temperature sensor and IMU
Including mounting accessories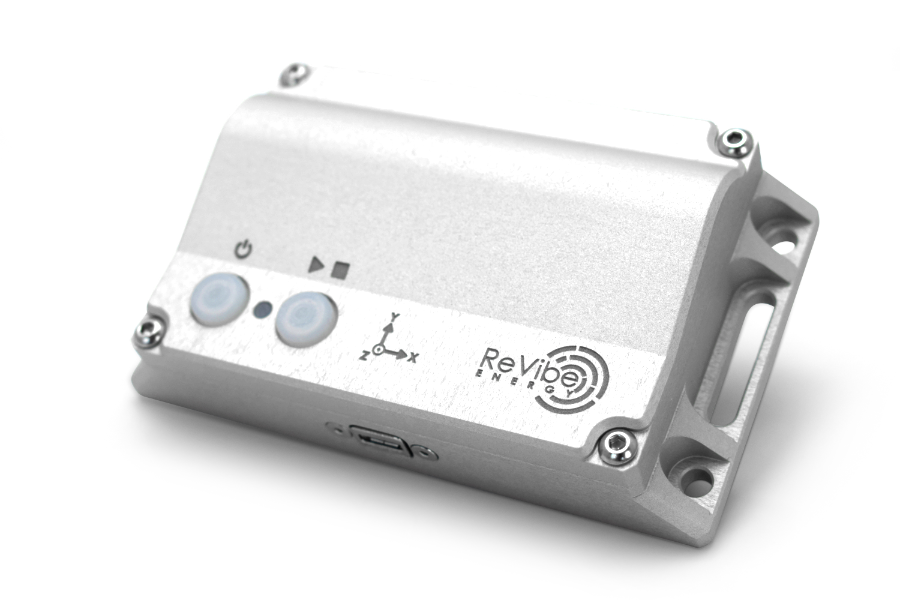 Multiple application areas within multiple industries
Click the images below for more information
Looking for additional resources?
No problems! We have compiled all necessary information around the ReLog and its specifications, application areas and other useful pieces of advice to make it as simple as possible for you to understand how, when and where to use the ReLog.
Selected articles from the resource center
The ReLog includes a few different battery versions. Take a look at the specifications in this article to truly understand your version of the ReLog. 
How do I measure vibrations?
Measuring vibrations is often made out to be complicated. We are here to make it easy and accessible, even for the non-engineers among us!