Tailored data for the
vibrating screen industry
Experts in vibration analysis & self-powered IoT monitoring systems for industrial vibrating screens
self-powered monitoring system for vibrating screens
A self-powered fit-and-forget industrial monitoring systems designed to monitor the status of a vibrating screen through up to 8 wireless sensor nodes. The system transmits the data wirelessly to our cloud services where the user can access live data to understand the status of the screen and act before a potential breakdown and plan maintenance well ahead of time. Together with analysis options to optimize performance and flow rate, ReVibe ANURA is every operator's system of choice.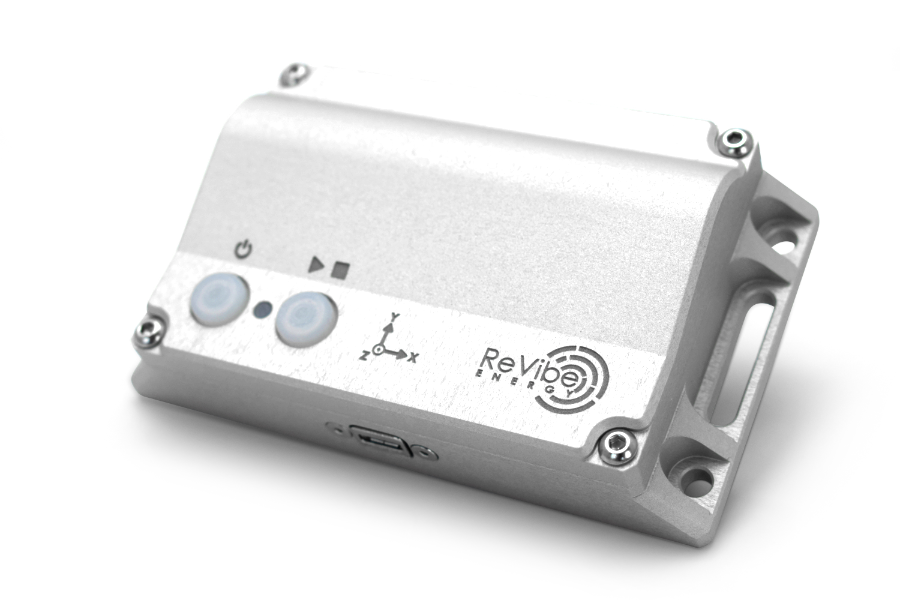 Relog vibration data logger
PRECISE VIBRATION MEASUREMENTS​
The ReLog vibration data logger is the go-to choice when you need to record vibrations with extreme precision & accuracy. It is the ideal vibration data logger for capturing and monitoring vibrations, shocks, and impacts. With superior battery life and up to 128 GB of memory, the ReLog is the perfect tool for monitoring vibrations in challenging environments for up to 200 hours. It has been designed to be extremely easy to handle and by the touch of a button, you will be up and running and measuring with up to 32,000 Hz sampling rate. 
We are experts in vibration analysis and self-powered IoT systems for industrial vibrating screens.
ReVibe Energy® was founded to power the Industrial Internet of Things in a reliable, flexible and sustainable way, which has been a great challenge in the past. Over time, ReVibe has developed into a company that provides highly accurate vibration data loggers and autonomous sensor systems completely powered by vibrations.