a self-powered wireless sensor system for vibrating screens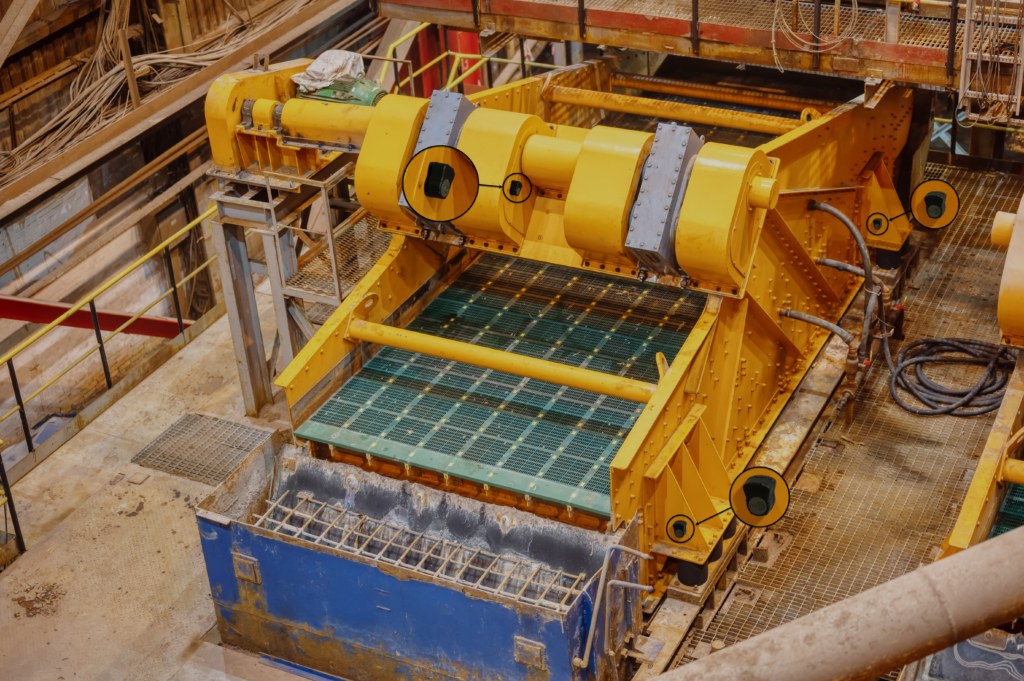 ReVibe ANURA is a self-powered and wireless sensor system for vibrating screens that allows the user to act before a potential breakdown and plan maintenance well in advance.
The fit-and-forget system is available for installations on new screens as well as for retro-fitting on the already installed base.
Up to 8 self-powered wireless sensor nodes are fitted on various locations on the screen, e.g. on the corners of the machine and on the driving axel. High quality vibration and temperature data is collected.
Main features of ReVibe ANURA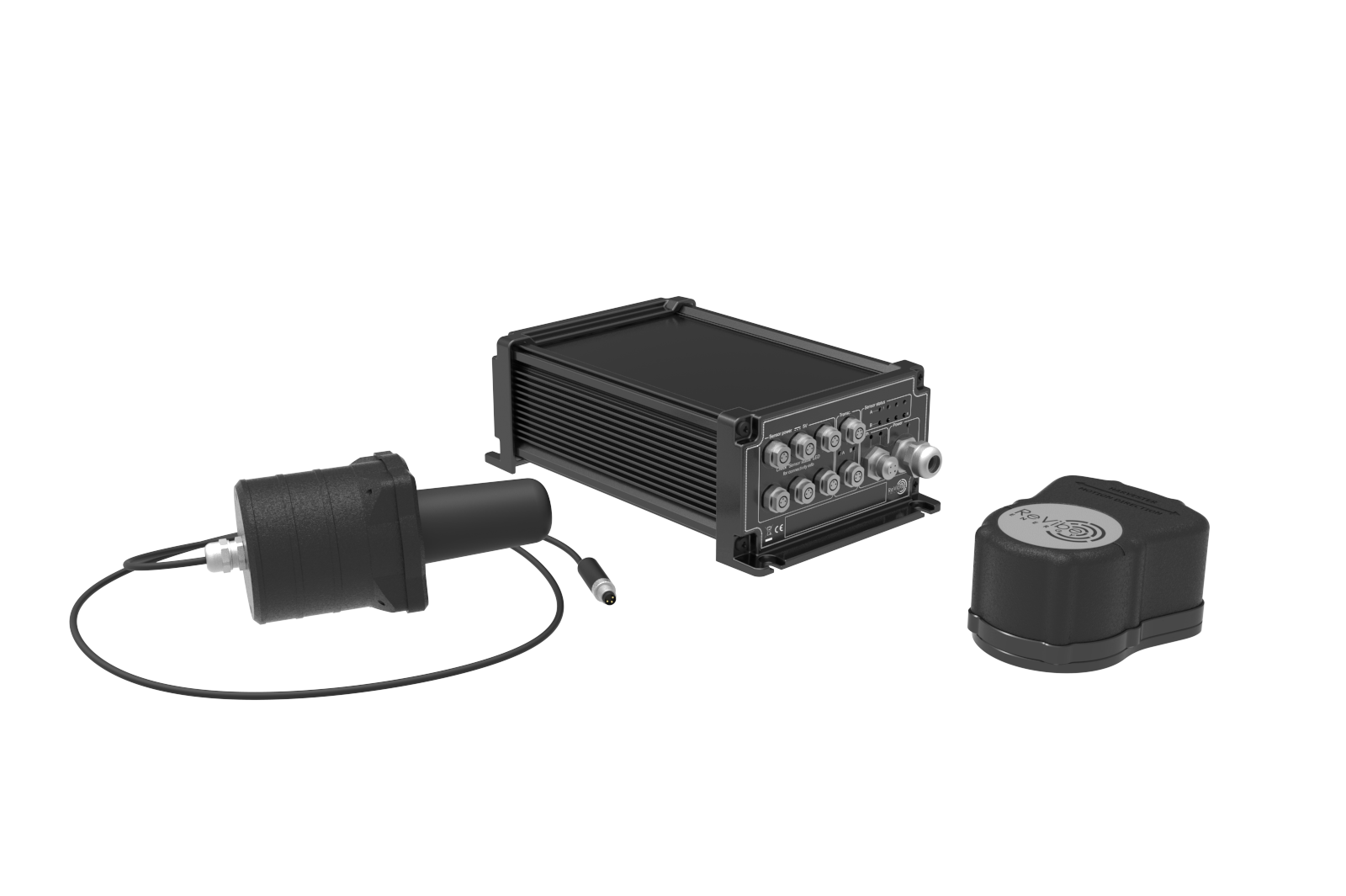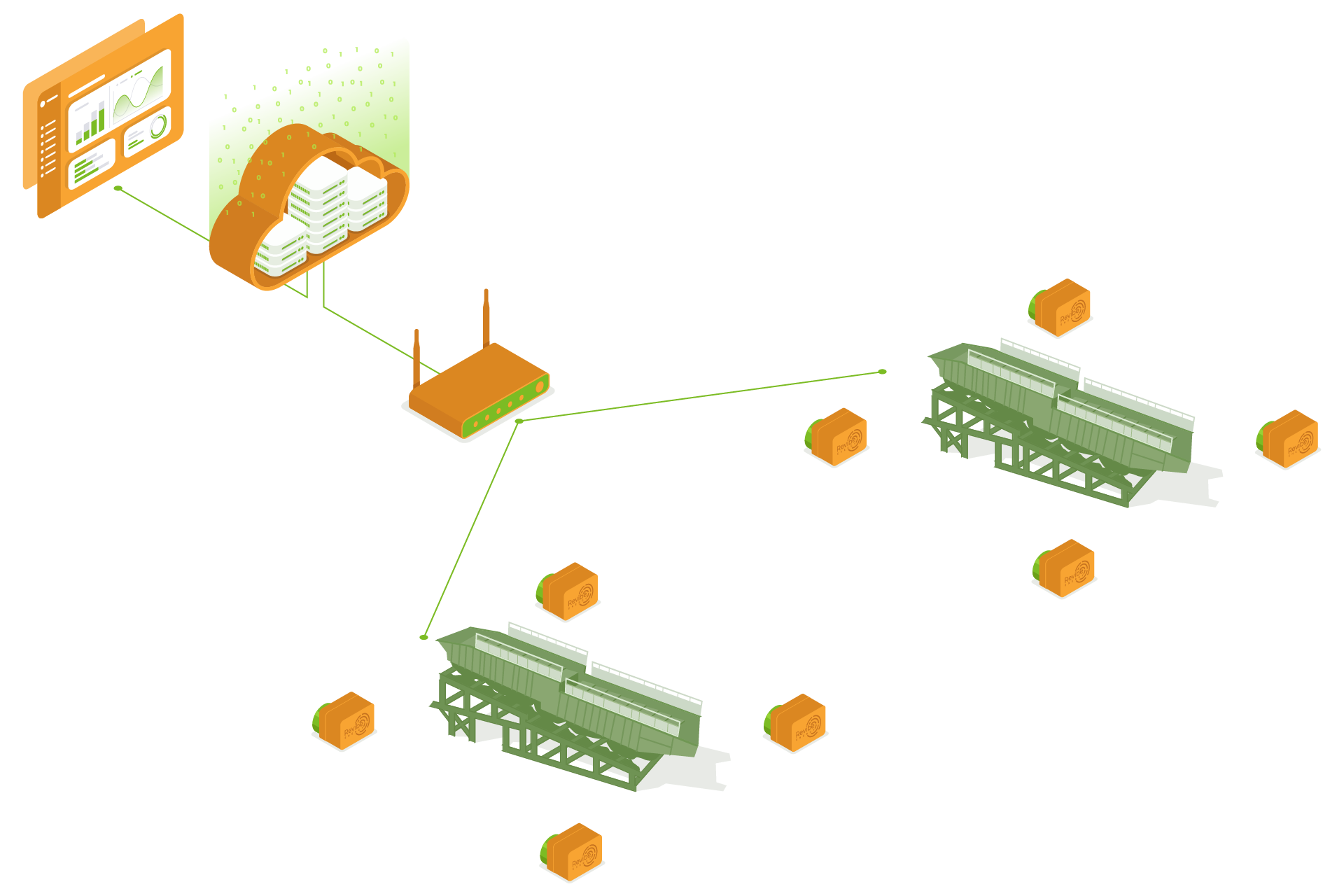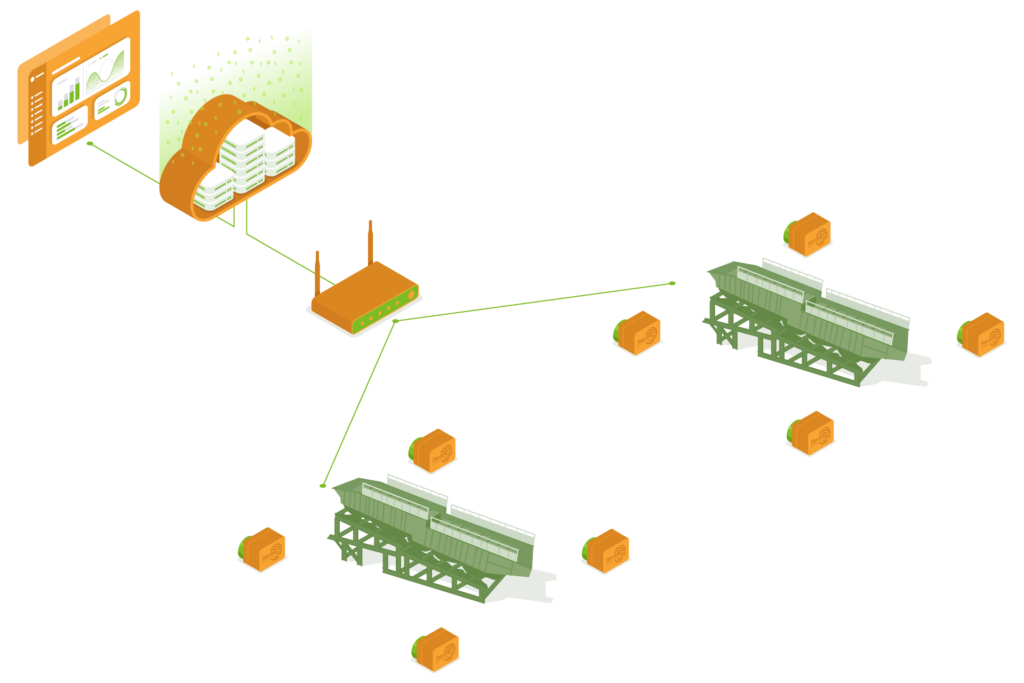 All relevant data is displayed in an online dashboard. The end-user can easily monitor all its assets and plan maintenance actions well ahead. 
ReVibe Energy's cloud services are where all data is being processed and analyzed. Data is being processed with security aspects in mind to ensure that your data is always safe.
The local gateway receives all the data that is collected by the wireless sensor nodes. The gateway is constantly connected to ReVibe's cloud services and transfers the data through secure protocols.
Each vibrating screen will be fitted with up to 8 sensor nodes and collect vibration and temperature measurements. The data is being collected continuously, thus allowing the user to understand every aspect of the vibrating screen.
why our customers choose ReVibe ANURA
Interested in ReVibe ANURA?
Reach out to us to learn more how to get your system installed and integrated
ReVibe ANURA is the perfect system to monitor your vibrating screens and ensure that you avoid unplanned downtime and catastrophic breakdowns. 
ReVibe ANURA - contact form