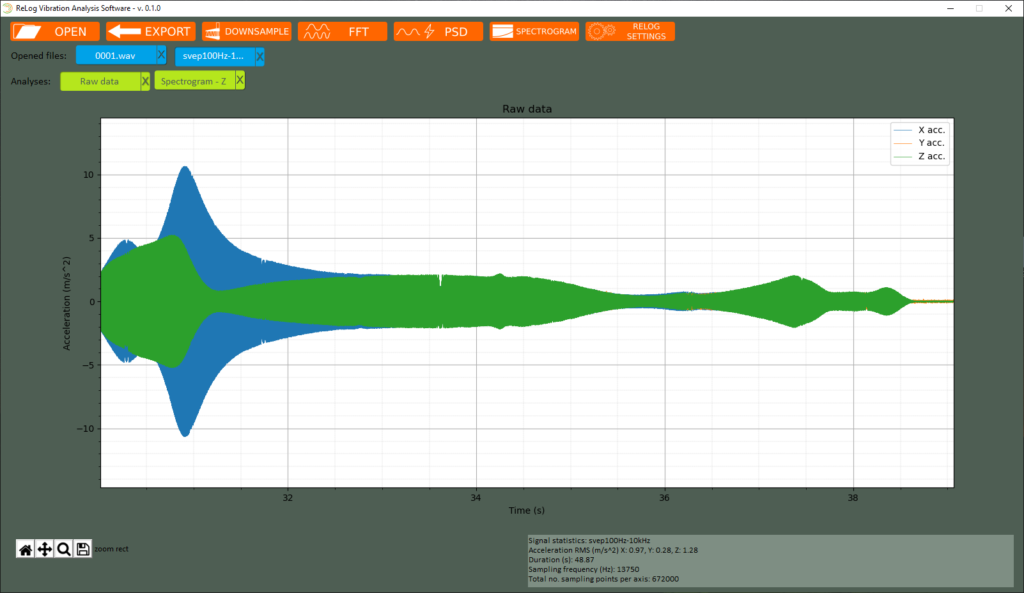 Making sense of your vibration measurements
To ensure you are able to analyse and interpret the data you've just acquired, we've developed a free software that allows you to perform analyses on the vibration or to convert the measurement data to a file format you can use in your own system.
Analyse the vibrations you've recorded with the ReLog
Apply several different filters

View and analyse recorded data



Downsample your measurement for easy export
Change ReLog settings prior to recording vibrations and configure parameters
Export to .wav and .csv format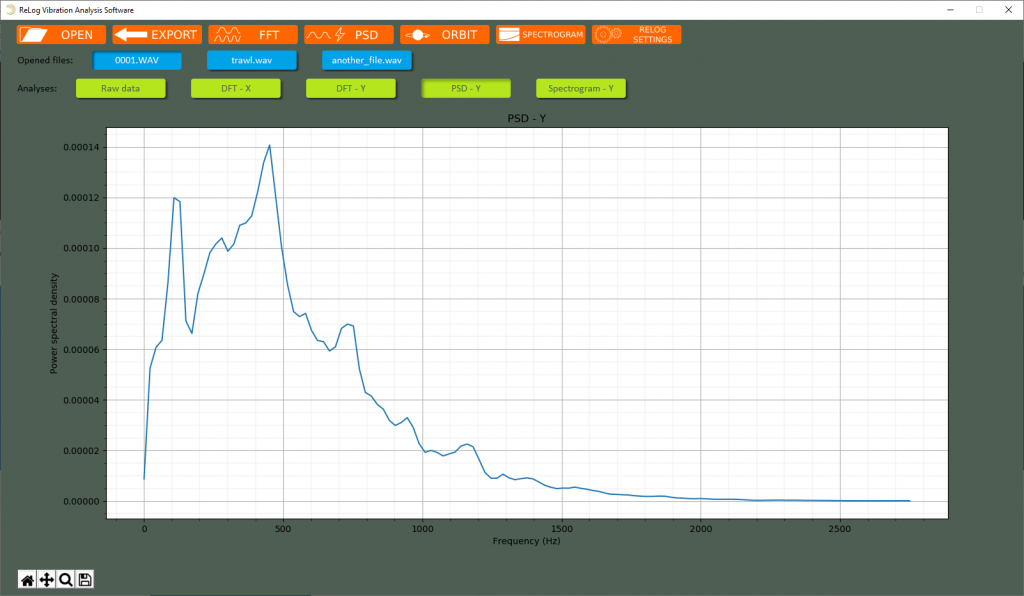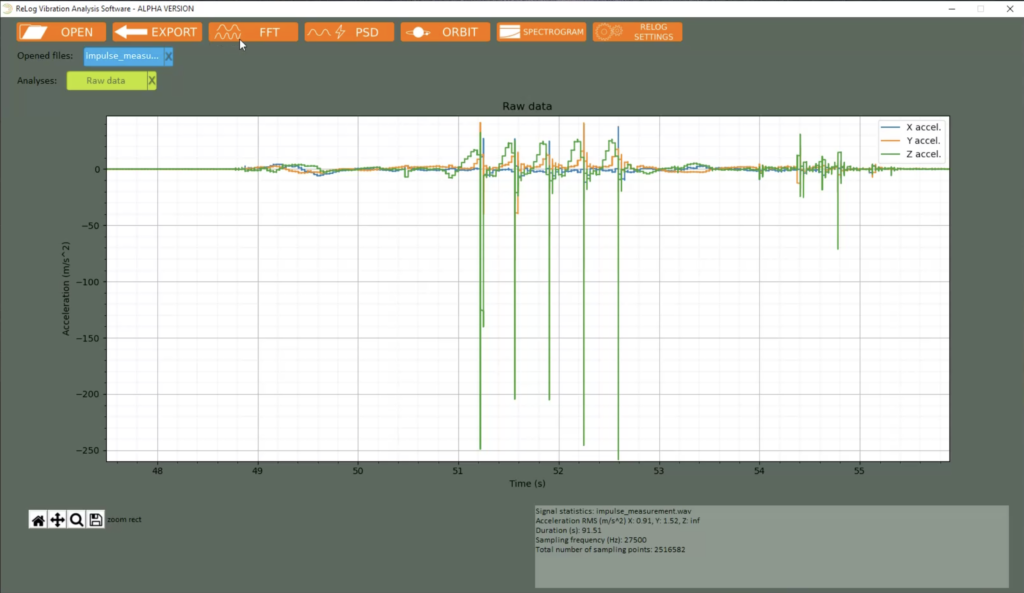 Included analysis possibilities:
PSD
FFT

Spectogram



Histogram
Trim data
Configure ReLog sample rate
Through a simple interface you can easily change the sample rate of your ReLog(s) before using them in the field. Set your sample rate to any level between 0 – 25,000 Hz!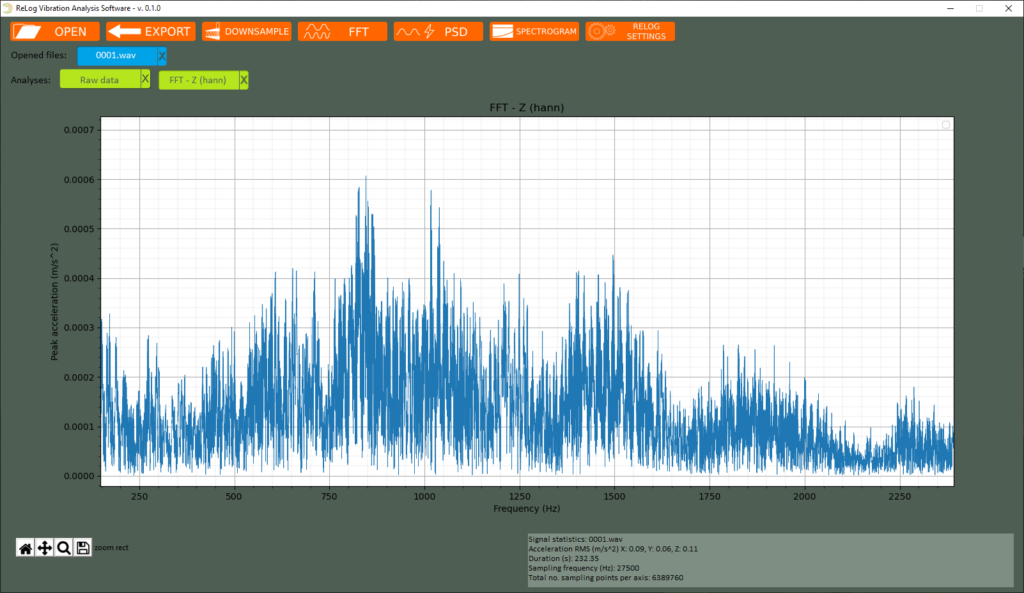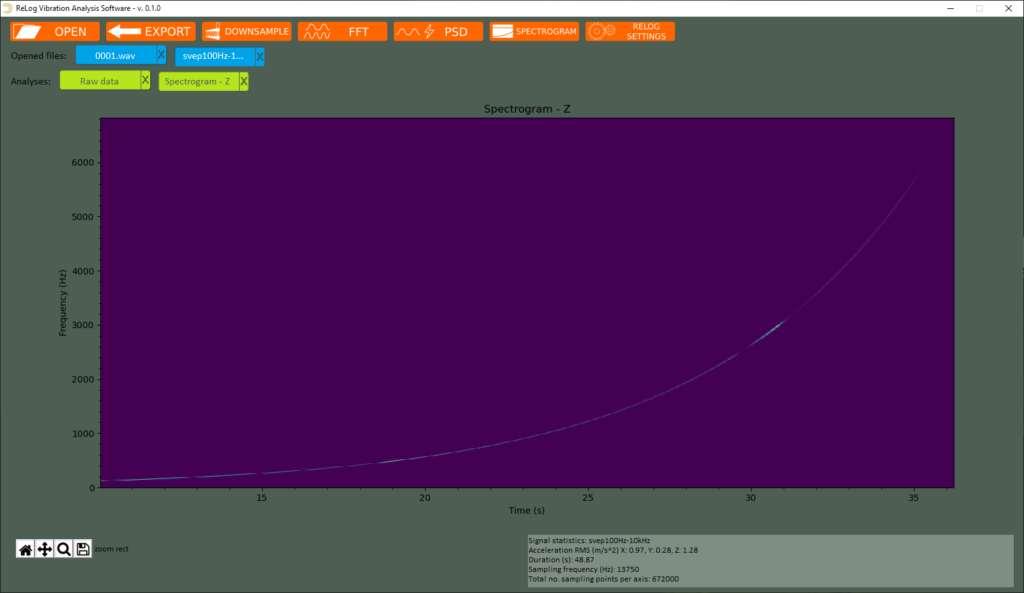 Windows 10 or later versions
Memory: 8 GB (minimum), 16 GB (recommended)
Processor: 64 bit required
Note: It is possible to run the software with 4GB of memory but please be aware that large files can take some time to load