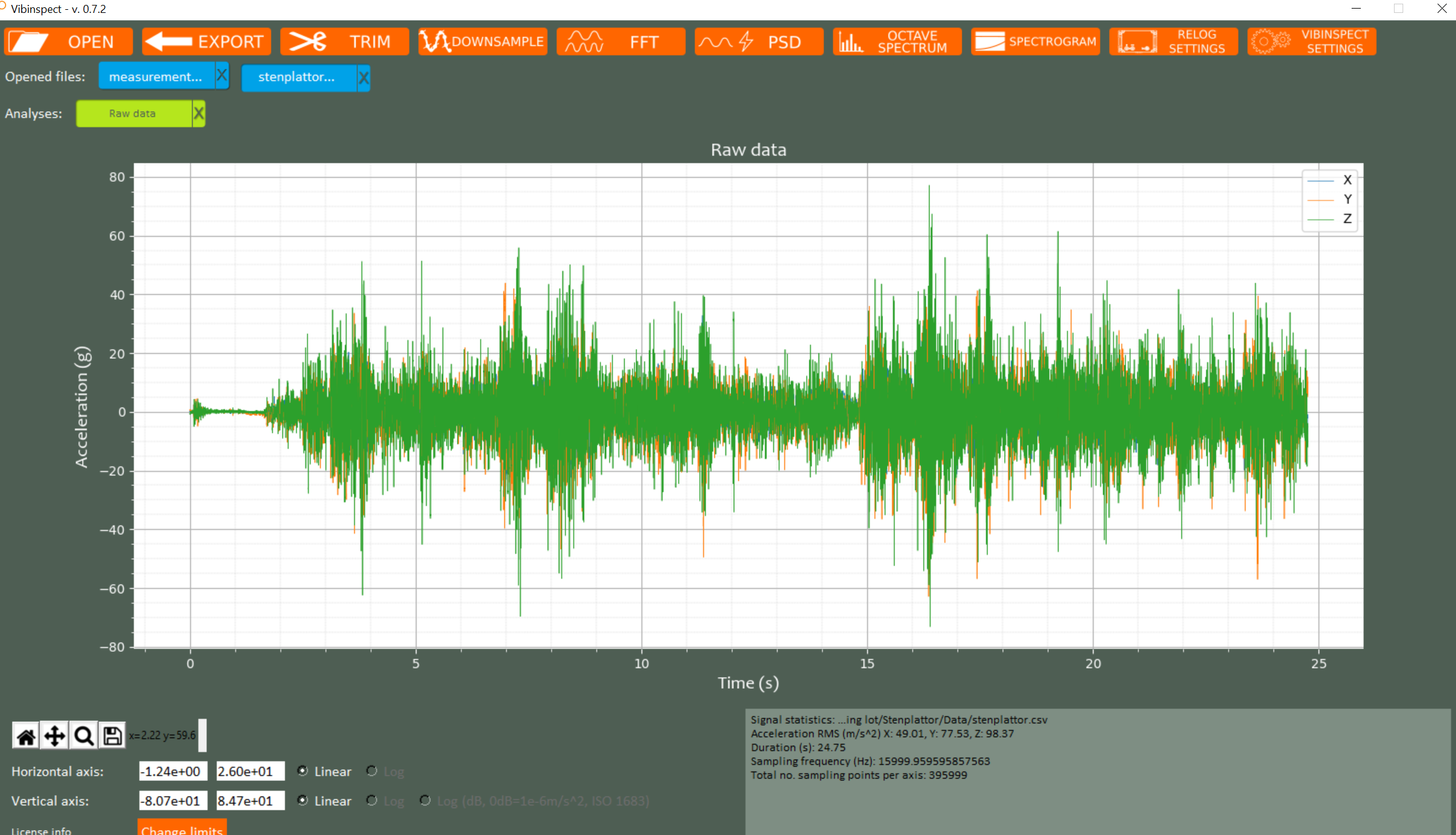 Making sense of your vibration measurements
To ensure you are able to analyse and interpret the data you've just acquired, we've developed a free software that allows you to perform analyses on the vibration or to convert the measurement data to a file format you can use in your own system.
Analyse the vibrations you've recorded with the ReLog to learn more about your machines and assets

Calculate frequency content of recorded vibrations



Merge measurements and trim unwanted portions
Export to other file formats
Set measurement settings in the ReLog prior to recording vibrations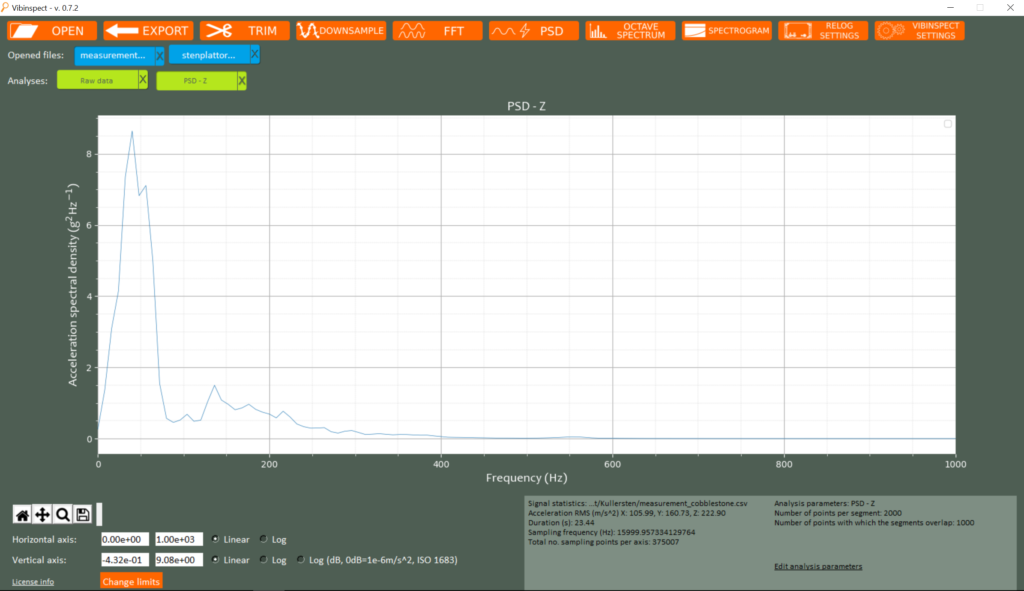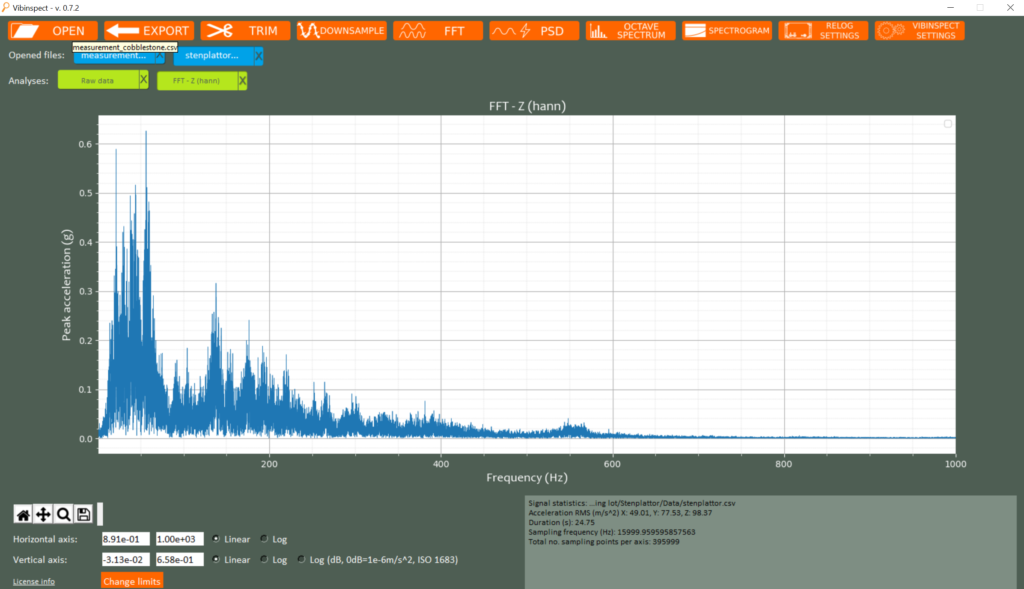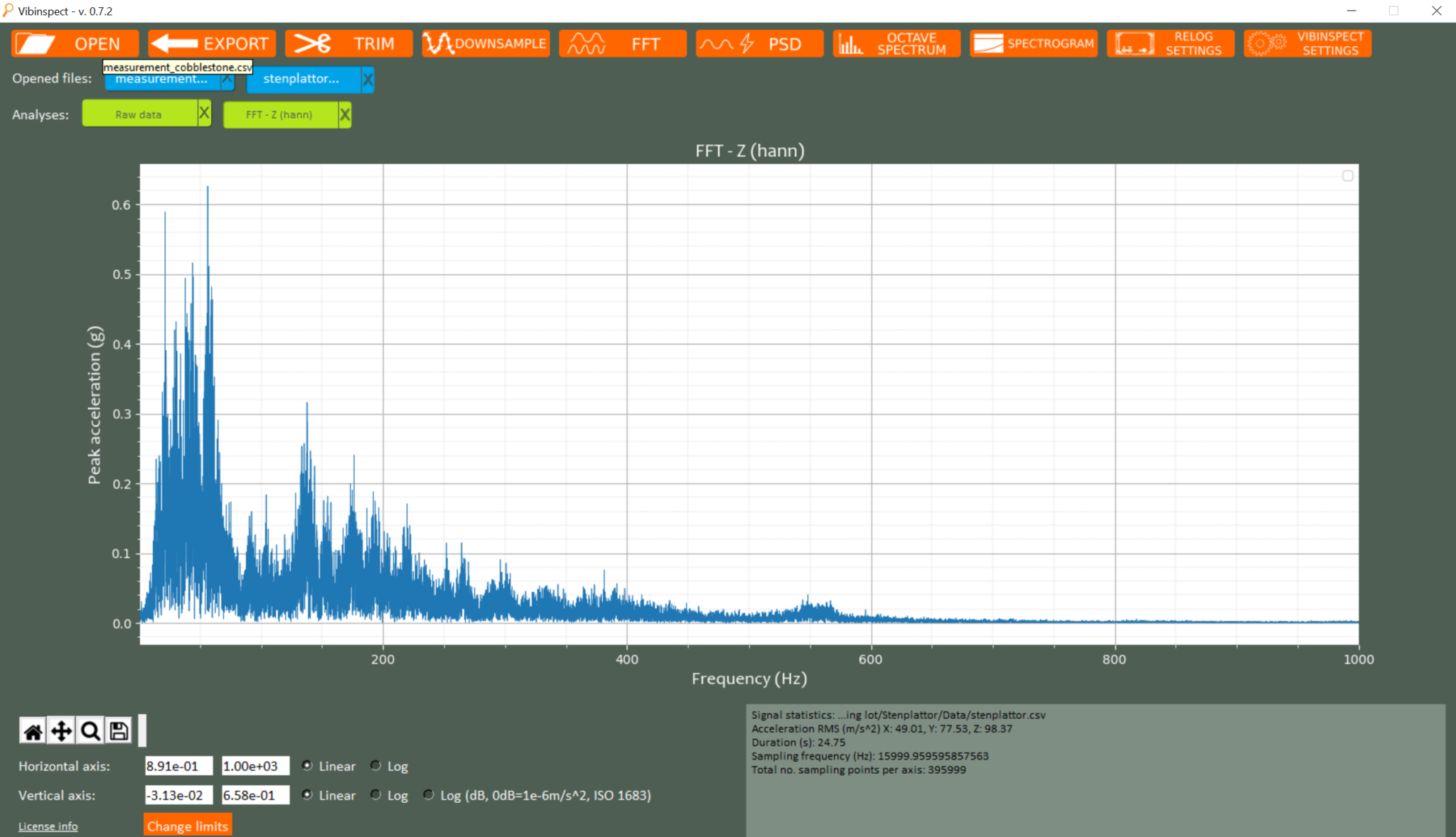 Included analysis possibilities:
PSD  
FFT 
Spectogram  
Histogram 
Orbit plot
Octave spectrum
Cursors for highlighting important features in spectrums, including fault frequency indication for:

Bearings
Gearboxes
Belts & pulleys
Electric motors
Pumps/fans
Octave spectrum for acoustic analysis
With the ReLog, you an even analyse your measurements through our octave spectrum filters where you can choose between 1/1 and 1/3 octave spectrums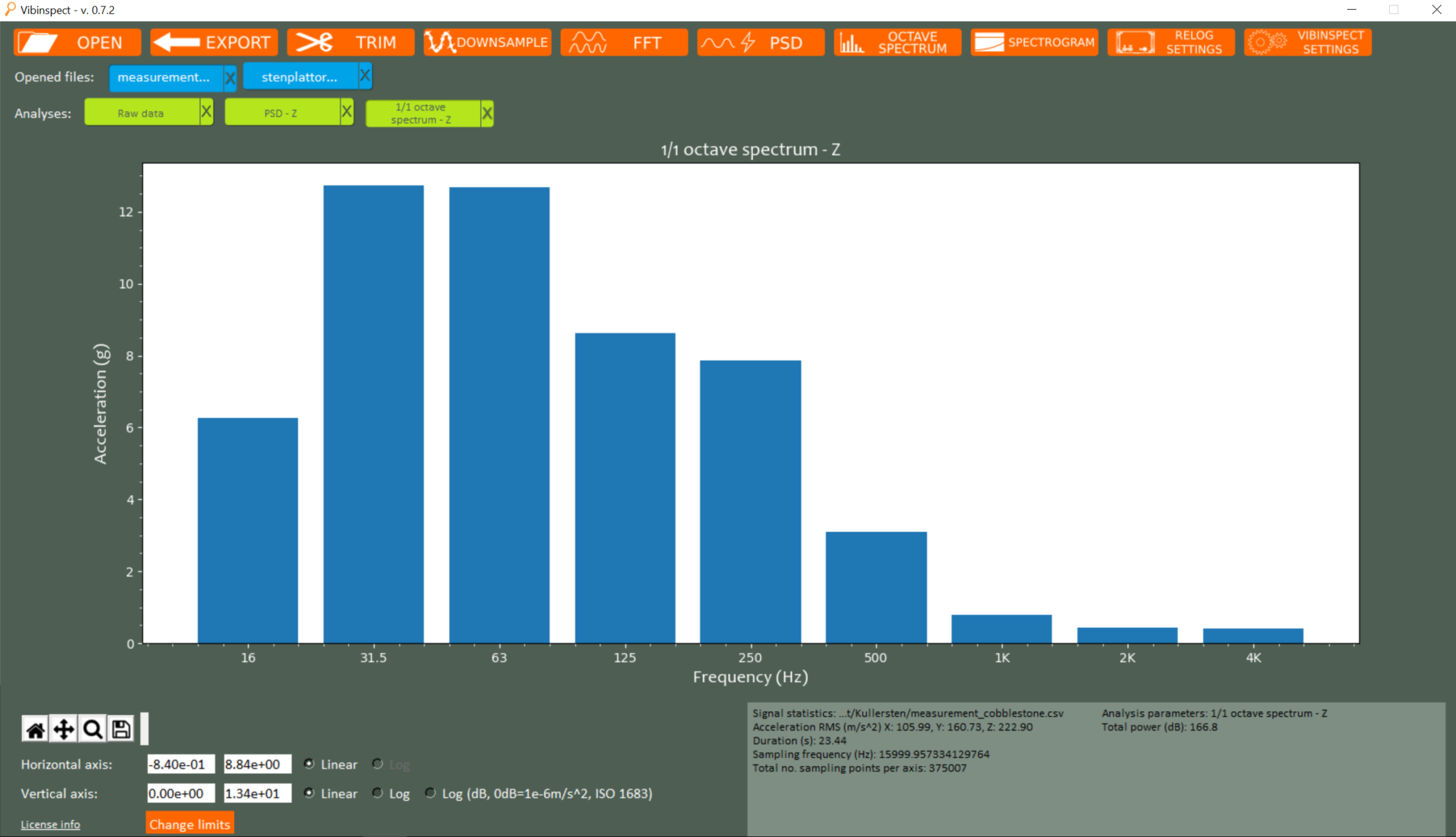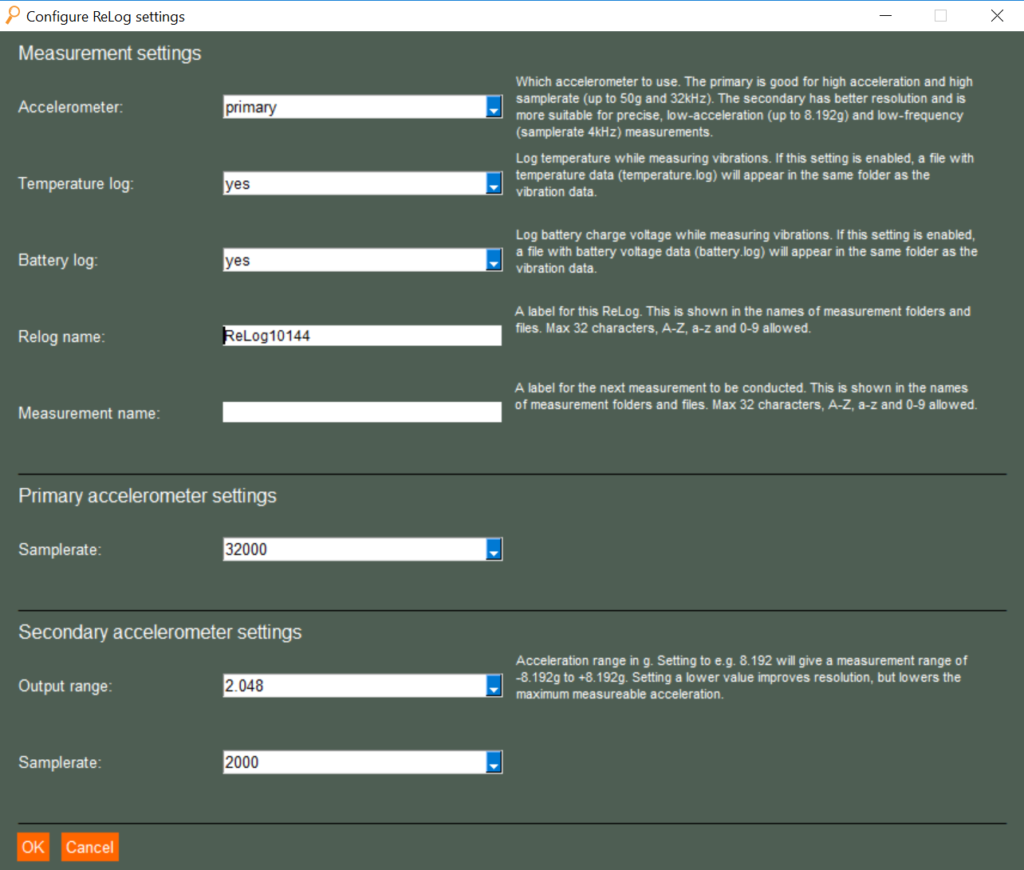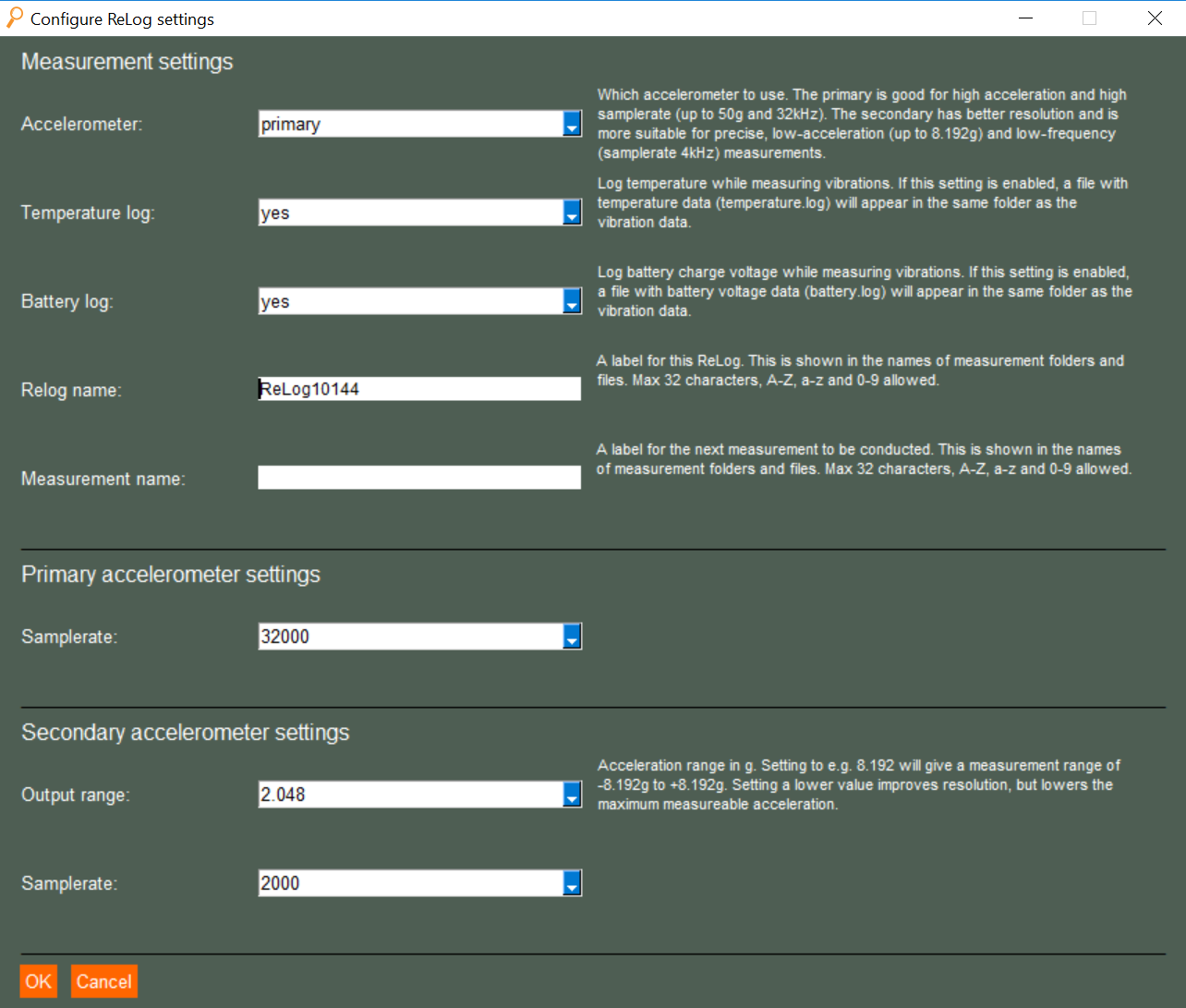 Configure ReLog sample rate
Through a simple interface, you can easily change the sample rate of your ReLog(s) before using them in the field. Set your sample rate to any level between 0 – 32,000 Hz, change between the primary and secondary accelerometer, and enable temperature measurements. 
Windows 10 or later versions
Memory: 8 GB (minimum), 16 GB (recommended)
Processor: 64 bit required
Note: It is possible to run the software with 4GB of memory but please be aware that large files can take some time to load